Surprising Carpet Joint And Split Repair Service In Melbourne
Many carpet owners think they need to replace their carpets after joint damage and seam split. Not really, your carpet can be repaired and saved. The carpet repair must be completed correctly to save such carpets. Here at Melbourne Carpet Repair, the solutions that customers receive are exact and efficient. Thus, we are employing some of the most innovative carpet repair technologies available which give a cost-effective solution to such problems.
Daily wear and tear, pets and furniture movement on the carpet cause such damage. You can come to us for a solution. We provide the best Carpet Joints And Splits Repair service in Melbourne.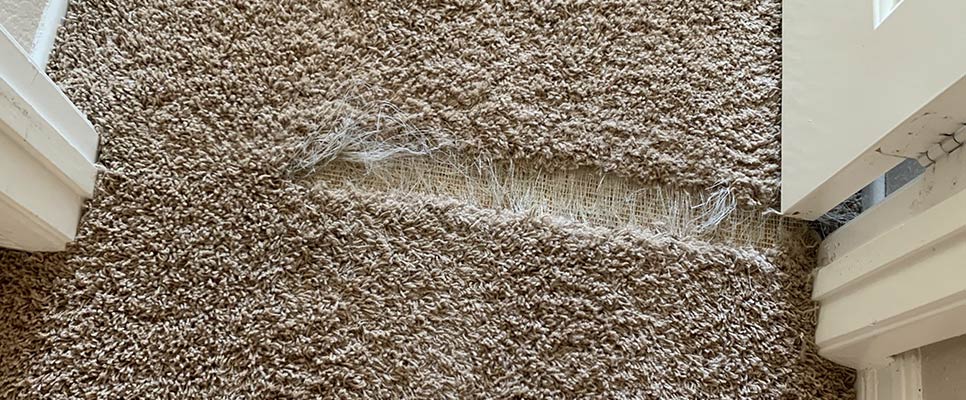 Our Carpet Joints And Splits Repair Action Plan
We have the best action plan for Carpet Joints And Splits Repair. We can manage everything to restore your carpets to the nicest condition. Moreover, our crew provides prompt services.
Inspection: We inspect the carpet properly and mark every portion to be repaired.
Mending: We use the practice of sewing and weaving to repair joints and seams. Then, we cut extra carpet fibres waving around.
Stretching: We stretch the carpet and end the process. This makes your carpet better and levelled.
We Are Ready For Quick Carpet Joints And Splits Repair Service
If you want immediate Carpet Joints And Splits Repair Service in Melbourne, then kindly contact us as soon as possible. Since we understand how aggravating it is to manage a carpet that has to be repaired. As a result, we provide services quickly. We use the most up-to-date methods and tools to repair your carpets. Furthermore, our services are inexpensive. So you need not worry about your budget. As a result, contact us right away to take advantage of our emergency carpet repair services. We are the most reliable firm with the best team.
Keep In Touch For Quick Benefits
With our state-of-the-art carpet repair and restoration tools, our experts restore joint damage, seam splits, ripples, buckles, and sagging loose carpets by stretching and tacking the carpet. In no time at all, our professionals will have your carpet looking as good as it has no damage in the past.
Yes, Melbourne Carpet Repair uses the most up-to-date equipment to deal with carpet repair. Thus you will always be happy with our service. So contact us soon and enjoy our services. We also serve you on weekends. Thus do not hesitate to ring us any time. Simply pick up your phone and make an appointment at any time.