Wonderful Carpet Dyeing Solutions For Melbournians
Here at Melbourne Carpet Repair, we specialize in carpet dyeing and colour restoration services for both residential and commercial properties. We use high-quality, eco-friendly dyes that are safe for pets and children. We also offer a range of other services such as carpet stretching and repairs.
We offer a range of carpet dyeing services, including spot and stain removal, colour restoration, and full carpet dyeing. We use advanced dyeing techniques to ensure a consistent and even colour throughout your carpet.
We understand the importance of having a clean and well-maintained carpet, which is why we offer a wide range of services to meet all of your carpet repair needs. Whether you need a patch, re-stretch, dye or a full carpet replacement, we have the tools and skills to get the job done right.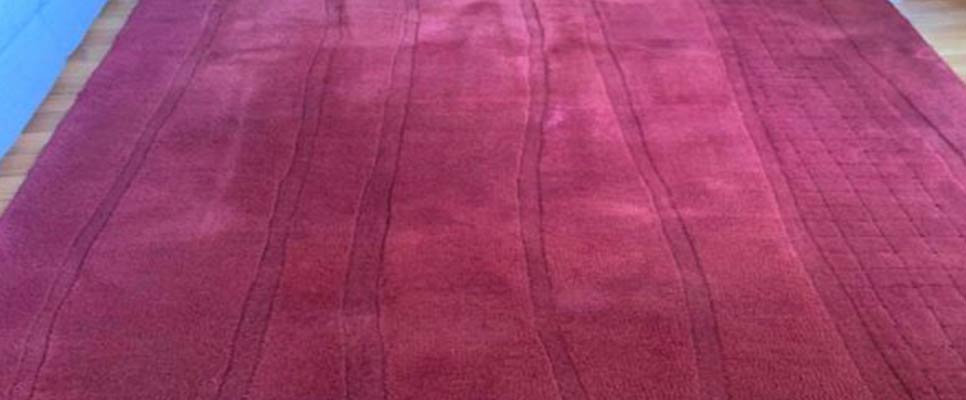 Carpet Dyeing Process To Renew Your Faded Carpets
Prepare the area: Move all furniture and vacuum the carpet thoroughly to remove any dirt or debris.
Identify the dyeable fibres: Check to see if the carpet fibres are dyeable. Some synthetic fibres, such as nylon or polypropylene, can be dyed, while others, like polyester or olefin, cannot.
Choose the dye colour: Select a dye colour that matches or complements the original colour of the carpet.
Mix the dye: Follow the manufacturer's instructions to mix the dye with water in a large container.
Apply the dye: Use a spray bottle or paint roller to apply the dye evenly to the carpet. Be sure to saturate the fibres completely.
Allow the dye to dry: Allow the dye to dry completely, usually between 24 and 48 hours.
Vacuum the carpet: Once the dye is dry, vacuum the carpet to remove any excess dye.
Enjoy your renewed carpet: Your carpet should now have a renewed, vibrant colour. Enjoy your refreshed space!
Note: It is advisable to consult a professional carpet dyer for better results and to avoid any mistakes.
Problems Solved By Our Carpet Dyeing Service
Faded or discoloured carpets – Carpet dyeing can restore the original colour of your carpet and make it look new again.
Stains and spots – Carpet dyeing can cover up stains and spots that cannot be removed through cleaning.
Matching replacement carpets – Carpet dyeing can match the colour of a replacement carpet to the existing carpet in a room, making it look seamless.
Sun-faded carpets – Carpet dyeing can restore the colour of carpets that have faded by prolonged exposure to sunlight.
Incompatible carpet colours – Carpet dyeing can change the colour of a carpet that does not match the colour scheme of a room.
Improving the overall appearance of a room – Carpet dyeing can improve the overall appearance of a room by updating the colour of the carpet and making it look new again.
Dye Your Carpets Today Or Tomorrow: We Are Available Daily
If you're looking to give your carpets a fresh new look, then dyeing them is a great option. At our company, we offer professional carpet dyeing services that can be done today or tomorrow, depending on your schedule. We understand that everyone has different availability, so we are available daily to accommodate your needs.
Our team of experts uses high-quality dyes to ensure that your carpets look vibrant and new again. We can dye carpets in any colour, so whether you're looking to match a specific colour scheme or just want a change, we can help.
Our process is quick and efficient, so you won't have to worry about your carpets being out of commission for long. We'll work with you to schedule the dyeing at a time that is convenient for you, whether that's during the day or in the evening.
Don't let your old, stained carpets bring down the look of your home or office. Contact us today to schedule your carpet dyeing and give your space a fresh new look.
Melbourne Carpet Repair: A Trusted Name
Melbourne Carpet Repair is a trusted name in the carpet repair industry, known for providing high-quality services to residential and commercial customers. Our team of experienced technicians have the knowledge and expertise to repair all types of carpets, including Berber, shag, and plush.
At Melbourne Carpet Repair, we pride ourselves on our commitment to customer satisfaction. We work closely with our customers to understand their needs and preferences, and we always go the extra mile to ensure that they are completely satisfied with the end result.
If you are in need of carpet repair services in Melbourne, look no further than Melbourne Carpet Repair. Contact us today to schedule a consultation and see for yourself why we are the trusted name in carpet stretching Melbourne.
FAQs
What is the cost to dye a carpet?
The cost of dyeing a carpet can vary depending on several factors, including the size of the carpet, the type of dye used, and the complexity of the project. It is best to contact a professional carpet dyeing service in your area to get an accurate cost estimate based on your specific requirements.
Is carpet dyeing a good idea?
Carpet dyeing can be a good idea in certain situations. It is a cost-effective alternative to replacing the entire carpet when you want to change its color or refresh its appearance. However, it's important to note that carpet dyeing is not suitable for all carpets and may not produce the same results as replacing the carpet entirely. Consulting with a professional carpet dyeing service can help you determine if it's a suitable option for your specific carpet.
Can existing carpet be dyed?
Yes, in many cases, existing carpets can be dyed. However, the success of the dyeing process depends on several factors, such as the type of carpet fiber, the condition of the carpet, and the expertise of the carpet dyeing service. Natural fibers like wool and nylon tend to take dye well, while synthetic fibers like polyester and olefin may have more limitations. It is recommended to consult with a professional carpet dyeing service to assess the feasibility of dyeing your specific carpet.
Can you dye carpet in Australia?
Yes, carpet dyeing services are available in Australia. There are professional carpet dyeing companies that offer their services in various cities and regions across the country. If you are interested in dyeing your carpet in Australia, it is advisable to search for local carpet dyeing service providers and contact them for more information, including availability, pricing, and specific services offered.
Remember, each carpet dyeing project is unique, and it's important to consult with a professional carpet dyeing service to determine the best approach for your specific carpet and desired outcome. We can provide you with accurate cost estimates and expert advice tailored to your situation.